4 Stunden 80er Party pur auf der neuen Club Sounds Compilation!
Club Sounds 80s - Denn Du bist der DJ!
Nachdem die Club Sounds 90s Reihe bereits die Massen begeistert hat und über 200.000 Units verkauft wurden, kommt nun die Club Sounds 80s!
Frankie Goes To Hollywood, Harold Faltermeyer, Technotronic, A-Ha, Alphaville, New Order  und viele mehr - alle Stars der 80er sind mit ihren größten Club Hits vertreten und erscheinen nun als 3 CD-Box mit über 60 Party-Hits.
Tracklist
Klick hier für die Tracklist des Albums

CD1 
New Order Blue Monday    
Dead Or Alive You Spin Me Round (Like a Record)    
a-ha Take on Me    
Men Without Hats Safety Dance    
Alphaville Big in Japan (Single Version)    
Frankie Goes to Hollywood Relax    
Real Life Send Me an Angel    
Animotion Obsession    
Duran Duran Hungry Like the Wolf    
A Flock Of Seagulls I Ran (So Far Away)    
ABC The Night You Murdered Love    
Kajagoogoo Too Shy    
Kim Wilde Cambodia    
Thompson Twins Love on Your Side    
Simple Minds New Gold Dream (81/82/83/84)    
Thomas Dolby She Blinded Me with Science    
Orchestral Manoeuvres In The Dark Electricity    
Tears for Fears Mad World    
Talk Talk Such a Shame    
Heaven 17 Temptation    
Harold Faltermeyer Axel F (From "Beverly Hills Cop")    

CD2 
Jermaine Jackson & Pia Zadora When the Rain Begins to Fall    
Rufus & Chaka Khan Ain't Nobody    
Taylor Dayne Tell It to My Heart    
Shannon Let the Music Play (Radio Edit)    
Gloria Estefan and Miami Sound Machine Conga    
Chaka Khan I Feel For You    
The Pasadenas Tribute (Right On)    
Freeez I.O.U.    
Ellis, Beggs & Howard Big Bubbles, No Troubles    
Fox The Fox Precious Little Diamond    
Indeep Last Night a D.J. Saved My Life (Radio Edit)    
Soul II Soul feat. Caron Wheeler Back to Life (However Do You Want Me)    
Gazebo Masterpiece    
My Mine Hypnotic Tango    
The Flirts Passion    
Divine Shoot Your Shot    
The Twins Ballet Dancer    
Fancy Slice Me Nice    
Desireless Voyage Voyage    
Samantha Fox Touch Me (I Want Your Body)    
Evelyn Thomas High Energy    

CD3 
Black Box Ride On Time    
M/A/R/R/S Pump up the Volume (USA Radio Edit)    
S'Express Theme from S-Express    
Bomb The Bass Beat Dis    
Jungle Brothers I'll House You    
Humanoid Stakker Humanoid    
The Beatmasters feat. MC Merlin Who's In the House    
Coldcut feat. Lisa Stansfield People Hold On (Radio Edit)    
Yazz & The Plastic Population The Only Way Is Up    
Lisa Stansfield This Is the Right Time    
808 State Pacific 707    
The Beloved The Sun Rising    
Camouflage The Great Commandment    
DAF Der Mussolini    
Gary Numan Cars    
The Human League Being Boiled (Remastered)    
TranS-X Living on Video    
Soft Cell Tainted Love / Where Did Our Love Go    
Club Sounds 80s (Official Trailer)

sunshine live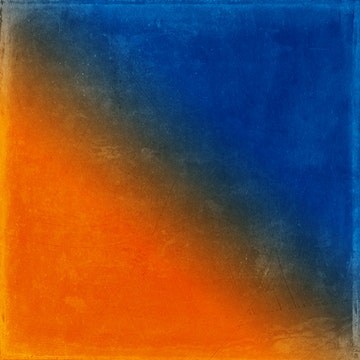 Jetzt abspielen
sunshine live
Schaltet ein, um das Album bei uns in der Sendung zu gewinnen!
---